I recently entered the third trimester of my pregnancy (whew, finally!) and as I did, realized it was time to get started on a nursery for our newest addition.
After tossing around some options we decided everyone would sleep better, at least in the first year or two, if the baby got his own room. So our guest room was in need of a makeover and that got underway this weekend.
To keep the full size bed that was in our guest room available for guests, we decided to buy a twin/full bunk bed for my son's room. He loves it...almost as much as my daughter who has since moved in with him. Guess we didn't need that third room after all. Ugh.
Anyhow, the first step was to clear out some of the furniture. This desk, which my husband made for me, for starters.
Followed by the full size bed I just mentioned. All that was left was this headboard. It's the first upholstered headboard I ever DIY'd and as it turns out, this guy is in need of a new home. It's free to a good one if interested and for the price of a grande skinny vanilla latte, I'll even recover it for you in a fabric that matches your decor. We had it hanging directly on the wall with a simple bed frame pushed up against it and it's served us well. Just let me know if you think he could be happy in your home too.
Back to the matter at hand. My first step for the nursery was to start purchasing some decor. Per usual, I didn't want any typical baby decor in the nursery so I began scouring for items that would fulfill my vision for the room. You see, long before I even knew I was having a boy, I had a boy room all mapped out. Theme: Airplanes. Colors: Grey, yellow, white, black, cream.
First, I ordered these prints from the
Paper Llamas
shop on etsy.com. Then, I picked up a few very simple black frames that came with white matts.
Once they were framed, I set them aside and decided to focus on painting the walls. They started as a soft lilac and I had this grand idea to do very large, bold, horizontal stripes. I asked my husband to paint them and when I described the tedious process I wanted him to follow to ensure that the lines would be clean given our textured walls, he looked less than thrilled. But I was not deterred.
After much debate and several paint samples, I settled on two pretty light colors from Glidden. One was Muslin White (slightly creamy in color) and the other was Shaded Ice. Shaded Ice was grey in nature, definitely on the blue side of the scale. I was a little worried they'd be too light but was more afraid of going too dark so I held my breath and ordered them. When they handed me the paint, I was even more worried because it appeared I was purchasing $60 worth of white paint. I couldn't see any color--on either can.
When I got home and showed my husband, he agreed that indeed, I bought lots of white paint. I suggested we just try it and up against the white trim, still very little contrast. But we still forged ahead painting the lowest stripe, and then adding a little of the Muslin White above it. Seemed there was some potential but this project would require a lot of faith.
Eight hours later, my husband emerged from our nursery and told me I could look. When I opened the door ... big smiles. Really big! It looked awesome and just like I had pictured in my head. He did an amazing job, the lines were perfect and the color soothing. Yipppppeeee.
Now the fun part begins. And with a few more purchases behind me, work continues to pull the whole room together like finding a home for these guys also purchased on
Etsy
.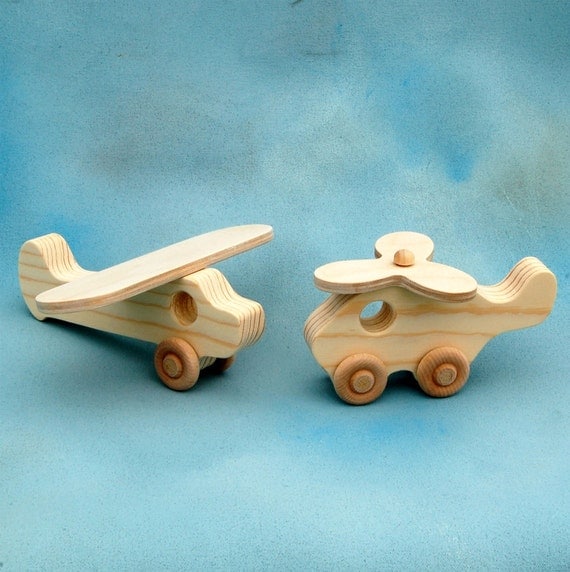 Stay tuned!